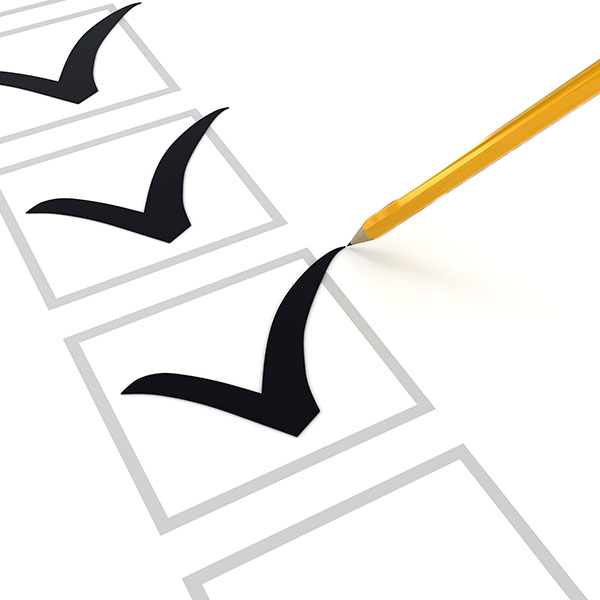 At Simon Heating & Cooling LLC we strive for 100% satisfaction in everything we do. We value your opinion and invite you to tell us and others about your experience with us. Please take a few moments to tell us what you think by leaving us a review here on our website or on any of these popular review sites or social networks.
Read what other customers have said about us.
All trademarks or brands on this page are registered by their respective owner and are not affiliated with our company, nor do they endorse or sponsor our products or services.
Reviews of
Simon Heating & Cooling LLC
(Based on 83 rated reviews)
27-May-2020
Product or service reviewed: Heating & A/C Service
I have used half a dozen heating contractors over the years to service my heating and air conditioning and Simon has been the best by far. I originally tried Simon when my furnace gave out when the temperature was in the teens. Another HVAC contractor that I purchased the unit from sent a guy over who complained about his heavy call load that day and declared that I needed a part that would take 24 hours to source and he could not do anything until the next day. I explained that my 90-year-old mother is not going to be able to take the cold - it didn't matter. I picked Simon's name out the book and decided to give them a call. After I explained the situation to Tony, he was there within an hour, got the part right away, and had my furnace up and running again in no time. I had a similar experience when my A/C gave out on a 90 degree day and my mother was quarantined in the home due to coronovirus. My A/C was repaired and running about an hour and a half after I placed the initial service call. When you work with Simon, you are dealing directly with an owner who cares about his customers.
26-May-2020
Product or service reviewed: Central Air Condition Unit
My air conditioning unit stopped working during Memorial Day weekend . I called the emergency number listed at 5:30 am and Tony responded to my home promptly in the 90 degree heat. Tony was professional, highly knowledgeable and repaired the unit in under an hour.
Jordan Bracey
Scottsville, New York
22-May-2020
Product or service reviewed: New furnace and a/c
Called Tony on Wednesday because my furnace wasn't working. He came over that morning and advised us that repairs would be quite costly. Considering our furnace was over 25 years old, we decided to get a new one. Tony and his crew installed a new Bryant furnace and a/c the very next day. He was full of great information and suggestions. The whole process was very easy! So glad we used Simon Heating.
19-May-2020
Product or service reviewed: Hot water tank
Had just purchased a new home and the hot water tank hadn't been looked at in a few years. Called the number on the tank and spoke with Tony. Incredibly helpful and very prompt. Came out that night and looked at the tank. Next day had a new tank delivered and installed. Excellent service, would definately recommend!
30-Mar-2020
Product or service reviewed: GREE (5)
They did a great job all around. Efficient, polite, and skilled workers. Highly recommend.
Alyssa Morone
Rochester NY
26-Mar-2020
Product or service reviewed: Boiler; central AC
Great work on both jobs, which were large jobs. The workers were very friendly, clean, respectful of my home, and collaborative. Excellent all around.
06-Feb-2020
Product or service reviewed: repair
they worked on 2 dirrernt boilers .came a Friday .came back on Monday to complete second boiler..both are running well..
joseph cervello
brockport n.n y
06-Feb-2020
Product or service reviewed: Furnace/ air conditioner
I have been going to Simon for over 15 years. The are professional and highly skilled. I have chosen them to replace both my furnace and air-conditioner. They provide an incredible service to our community.
02-Jan-2020
Product or service reviewed: Heating and cooling service and repair
Every time I've called Simon heating and cooling for service on my equipment they are extremely prompt, courteous, and extremely professional. They arrive on site within a reasonable time and the job gets done right! I can't say enough good things about this company and how it's operated and how their employees are so well trained.
28-Dec-2019
Product or service reviewed: Gas Fireplace ,, Furnace and Air Conditioner
Tony has maintained my furnace and air conditioner for the last 5 years. He makes sure both are running in tip top shape! Recently he installed a new gas fireplace for me and there were a couple snafus (not related to the installation) that Tony successfully and cheerfully corrected!! My new gas fireplace is terrific!! I am so glad I have Tony and his company to take care of my house's heating and cooling needs!
21-Dec-2019
Product or service reviewed: Furnace
Thursday night, we noticed the house was a little chilly and upon checking, 4 deg lower than the thermostat setting. Luckily my husband was able to restart the furnace using the start-up instructions on the front, but we were nervous as we were in a cold snap (12 deg outside right now). So at 8pm, I called Simon's, who had been servicing our furnace and air conditioner loyally for 3-4 years. Tony answered and worked over the phone with my husband, patiently asking questions, to try and understand. He assured us that we should be OK that night, which we were, and told us he would be by about 8:30 the next morning to take a look. No "business" about emergency service or extra fees... Sure enough, just before he came, the furnace stopped firing again. Tony talked through the options with my husband, including diagnosing the issue on the 15 year old unit and purchase options. We decided to get a new one. Price was EXTREMELY reasonable and Tony and one of his techs put it in THAT MORNING. The house was spotless after they left and I just can't say enough about Tony and this company. He cares about his customers and is unfailingly honest and trustworthy. Simon's is the best!
David and Marci Snider
Spencerport, NY
27-Nov-2019
Product or service reviewed: Service
Tony from Simon Heating & Cooling arrived at my home and started by apologizing for being late (by one minute). He immediately set my mind at ease as he was calm and respectful of my property as he diagnosed the problem with my equipment. He even took the time to explain what he was doing every step of the way which instilled a level of confidence. I would highly recommend Simon Heating & Cooling. I only wish that I could find other skilled trades (such as automotive mechanic, etc.) that operated in such a manner and left me with such a feeling of confidence.
27-Nov-2019
Product or service reviewed: Service
I recently wrote a review but I just had to add to it as I recently had an experience that I had to relate. My HVAC system went out on a Friday afternoon and I envisioned an uncomfortable evening at best and a weekend without service at worst. Tony from Simon Heating & Cooling stopped by about 20 minutes after my first call saying he was nearby and could not leave me without service. As it happens in short order Tony found a blown fuse, replaced I and all was right in the world again. Tony minimized what he had done as a simple repair and said "we got lucky". The truth is I am lucky to have Simon Heating & Cooling on speed dial. I can't sing their praise high enough! You can't go wrong by associating yourself with this company.
26-Nov-2019
Product or service reviewed: Furnace and AIR CONDITIONERS
Tony services our old units for years. Always responded immediately. Always a fair price. After units were 20 yrs old we came to conclusion it was time for upgrading. We went thoroughly over all options and even payment options. He made it easy getting rebate fromRGE also. The work was done on time and very professional. What I really love is that Tony the owner with decades of knowledge was involved the whole time. With past contractors the owner was usually only there for the beginning and the end. Hey would highly recommend Simon.
James Bianca
Spencerport New York
14-Nov-2019
Product or service reviewed: Heating and Hot Water
Tony and his technicians were absolutely wonderful. Our heat went out just as the weather turned very cold and we had 16 inches of snow! Freezing! Simon Heating and Cooling folks figured out the problem, got the parts in fast, and went to work. So wonderful to have heat and hot water again, especially as I look outside at all that snow and ice. Thank you, Tony, thank you Feroz and all the others who helped. Happy holidays to you!
Lorraine and Steve Justice
Rochester, NY
12-Nov-2019
Product or service reviewed: Bryant Furnace & AC system
Tony was very professional and the work was done exactly as promised. I would highly recommend Tony and his crew.
01-Nov-2019
Product or service reviewed: maintenance
Austin came on time. He was very knowledgeable and answer all my questions and gave me an update that my furnace was running great.
donna prout
south glens falls
19-Oct-2019
Product or service reviewed: Air Condition, Hot Water Heater, Furnace Repair
The services I received from the team at Simon Heating & Cooling was impeccable. Feroz, Tony and Michelle were very professional and responded with a sense of urgency to my problem. The team was there for me in my time of need and I am very thankful for their help. I would highly recommend Simon Heating & Cooling to anyone. They are open 24 hours and provide top quality service. Thank you again for your help!
06-Sep-2019
Product or service reviewed: Green heat pumps x 2
My Legion post has had a service contract with Simon Heating & Cooling for years. Recently, during an event in the hall, our air conditioner ceased to work. I made one call. Within one hour the air conditioning was back on line. Tony is a trusted advisor; he has handled our heating and cooling needs for many years. When he told us the air conditioning unit was very old and would become more and more expensive to maintain and recommended several options, we chose to have a new heat pump system installed. Tony and his technician were out the following day and began the installation. They were completed in about 3 days. We were still able to use the hall during the installation. It is too soon to tell how much, but there has been a noticeable decrease in our electricity usage. Tony has called and visited to ensure the system is working properly and we are happy with it. It is working properly and we are very happy. I have Tony service my home HVAC as well. I highly recommend Simon Heating and Cooling for all your heating and cooling needs.
Kevin Hermey
Henrietta, NY
05-Aug-2019
Product or service reviewed: AC Unit
I would highly recommend Simon and Heating. We recently had a new AC unit installed. It is working great. The workers Feroz and Bob were very good. We have had Feroz before and he is very detail oriented and a hard worker. Tony Simeone is very courteous and they offered us financing to purchase. Very happy.
Christine Kilmer
Hilton, NY
14-Jul-2019
Product or service reviewed: Bryant 96% Efficient Furnace, Bryant 13 SEER Air Conditioning Unit, Bradford White 40 gallon Hot Water Heater
We decided to get air conditioning installed in our home after the heat of summer 2018. The furnace in our home worked well but after 25 years of use, we were living on borrowed time. With this in mind we decided to have a furnace / AC package installed. We inquired with some well-known, reputable businesses in Rochester and received quotes. Simon is not as large a firm as some to whom we spoke; however, from Simon, we received the quote from the owner, Tony Simeone, who would actually be installing the equipment. Tony is straight-forward and his word is his bond. Needless to say, he earned our trust quickly. He came out personally to scope the job and exhibited very good attention to installation detail. We were able to place the condenser unit where we wanted it. Tony, and his crew of Ros and Chuck, were diligent in working with our floor joist layout to run the AC lines without cutting except the hole to get them out of the house. They did the same with the flue pipe as well. Tony communicated with us frequently during the project and kept a safe, clean work area. We were extremely pleased with the products and the installation. No question was left unanswered. We would highly recommend Simon for your next heating and / or cooling project or service.
Rick and Patty Stoffel
Spencerport, NY
12-Jul-2019
Product or service reviewed: Central air
I highly recommend simon heating and cooling. The owner tony is a very nice, honest man. They arrived on time to do the work. His team was very friendly and knowledgeable. They cleaned up all the mess made during installation. Tony called the next day to see how things were going and make sure there were no problems. Their work was impeccable.
Josette Monachino
East rochester
13-Jan-2019
Product or service reviewed: Bryant Furnace
Tony and his crew were a true pleasure to do business with. Our 26 year old furnace recently bit the dust two days before Christmas. Our toddler grandson was staying with us and we needed an emergency repairman to come out as the temperature outside had dipped into the twenties. The morning after the repair, I sent out online requests for a new furnace quote to multiple furnace companies in the area. Almost immediately within sending out my request, Tony called to make sure that we were safe and warm and that our furnace was attended too. (If we had known that he did emergency calls, we would have called him first.) We knew then and there that he was going to be the guy we would choose. Throughout the week, we had meetings and quotes from other companies along with Tony's. He was professional, honest and caring. We choose Tony, not just because of the price, but we felt that he wasn't trying to snowball us nor was he trying to talk us into things we didn't need. He installed exactly what we asked for and it was done thoroughly and professionally. He will be back in the spring to install an air conditioner as well. We are very happy with our furnace and grateful that he was able to install it within days of the old one quitting. Thank you!
11-Jan-2019
Product or service reviewed: After hours Furnace failure
My furnace was not operating when I returned home from work on "the forecast coldest night". I was looking for a local person and called Tony after seeing their website. He told me he would be right over and he was. I thought it might be a major component failure but Tony wanted to check it. It was a much less expensive component which Tony quickly replaced and had us with heat again in a very short time. Tony is a professional! He is a nice person to work with, expert in his knowledge of my furnace, and most of all, honest. He explained everything he was doing, as he was doing it, and the problem was much less costly than I anticipated. Although this is the first time I have had them work for me, they would be who I call for all future issues with my Heating, or my AC for that matter. I would highly recommend Simon Heating and Cooling, great company to deal with.
David Strine
Spencerport, New York
01-Jan-2019
Product or service reviewed: Gas lines and service of furnace already in home.
There is just something about someone else caring for you and your property as much if not more than you do, it's definitely less and less common. From the word go, Simons heating was prompt to respond to phone calls and set up appointments ready to rock and roll with whatever I had to throw at them. Our appointment was for 0800 and at 0755 Rich was right there knocking on my door. Rich was there to work, I mean, I never felt like I was inconveniencing him. He answered my questions in great detail as best he could while he investigated my basement for gas lines and the living nightmare that turned out to be. Tony showed up just a little after Rich to tag team the project, but Tony was passionate, honest, upfront, and incredibly knowledgeable about his craft. I've worked alongside and for some real ornery people in the construction world and it was a refreshing change of pace to have these two gentlemen working on my home. They knocked my job out as quickly (literally) as they could for the challenges of my project. All while being willing to go out of their way for me and my family, consumed with customer satisfaction, craftsmanship, and professionalism, never letting those core beliefs fall to the wayside. I rarely write reviews, however; Tony and Rich deserve a shoutout for being few and far between in a world that can be very impatient and rude. I would recommend Simons to anyone who needs their services. Thanks, We will be seeing you this spring, and to talk about a new water heater also. Happy New Year, The Frances
20-Oct-2018
Product or service reviewed: AC and Furnace
Tony is very PROFESSIONAL, KNOWLEDGEABLE and HONEST. He came over to our house late on a Monday night and fixed our AC unit when it broke down during 80 degree temperatures. He went down in our basement and noticed that our furnace was leaking acidic powder and one of the pipes was in danger of eventually rotting and leaking CO2 gas into our home. I scheduled an appointment and Tony came back with one of his guys, Rich, and they switched out the pipe. Then they noticed that the furnace was not igniting properly. After diagnosing the problem they replaced the igniter, cleaned the furnace and put in a new filter. Every step of the way he showed me what was happening, how to fix it and what the consequences would be of not fixing it. Tony tries to educate and not just simply upsell, do the work and move on. I would ABSOLUTELY trust Simon to perform future services.
Jason Stitt
Spencerport, NY
04-Oct-2018
Product or service reviewed: Furnace
The guys at Simon were a God send! My grandmother needed a furnace before this winter hit and they came out right away and promptly installed a new furnace in just a few days time. When the thermostat installed was too complicated for her to operate they came back out and installed a simpler model. They were absolutely great, highly recommended!
11-Sep-2018
Product or service reviewed: Chimney liner installation
I am so glad to get to know them by a friend's referral. They are not only the best of services but also the most honest and trustable company. We customers are so hesitate to chose who do you use for our own home services. Simmon Heating & Cooling is the only one for my full confidence to refer to all my friend!
Dali Yang
Brighton, Rochester
05-Sep-2018
Product or service reviewed: HVAC repair
On one of the hottest Labor Day holidays on record, Simon answered my evening call and promised they would come the next morning by noon.,AND THEY DID SHOW UP and fix the multiple issues that very afternoon. They now have all of my business for this rather tricky vintage home! John D. Clayton, Tech Executive, Brighton
John D. Clayton
Brighton, NY
15-Aug-2018
Product or service reviewed: Amana AC unit
Tony and his crew were very professional with our air condition installation. Tony answered all our questions on the phone as well as in person. He even corrected an installation problem with the furnace that was done by another company, He is also NATE certified! We would recommend Simon Heating & Cooling.
Jim and Nancy Warner
Rochester
12-Aug-2018
Product or service reviewed: Repair Central Air
Great service! Very timely and friendly. I was very happy to hear it could be fixed and not replaced. I was very pleased with the work completed. Thank you!!
07-Aug-2018
Product or service reviewed: Install of Bryant high efficency furnace and a new power vent hot water heater.
I'm a remodeling contractor and was looking for a Bryant authorized heating and cooling expert, as my historical contact had retired. Contacted Simon Heating and Cooling via the internet, and am very pleased that I did. Tony was very prompt in getting back to me, regarding quotes and getting information and options, and the pricing is very favorable. We went with a new Bryant high efficiency furnace and a new power vent water heater. Tony, Rick and Richie promptly took care of the install and were a pleasure to work with, having both systems installed in one day. Very pleased with these fellas. Simon Heating and Cooling is at the top of my recommendation list for HVAC installs and service. Thanks
Christopher Towner
Hamlin, NY
30-Jul-2018
Product or service reviewed: Heat Pump Repair
Excellent service. I bought a house with a heat pump that was working inconsistently and spent weeks pulling my hair out trying to figure out what was wrong. After one service call from Simon Heating and Cooling they had it working perfectly. They didn't need to swap any major parts or tear the house apart, but found one faulty wire and fixed it. Spectacular work and professional, knowledgeable staff. Thank you!
08-Jun-2018
Product or service reviewed: Pool Heater
We called Simon Heating & Cooling the day before our pool party. He came out quickly to diagnose the issue. It only took him a few minutes to fix the problem. We cant thank him enough for his prompt, professional service!! Our party was a hit and we can't thank him enough. I highly recommend him!!
Lakiyah Sheffield
Chili, Ny
25-May-2018
Product or service reviewed: New Air Conditioning Unit
Very happy with our recent purchase & installation. The installation was scheduled within a couple of days, completed in about 6 hours with minimal disrutions, and all of the old materials were cleaned up and carted away.
Jack in Spencerport
Spencerport
24-May-2018
Product or service reviewed: Furnace and A/C
Tony was up front with what was needed no surprises. Work was completed in a timely manner. Good job.. Thanks Anthony Emiliano Rochester Ny
Anthony Emiliano
Rochester, NY
15-May-2018
Product or service reviewed: Bryant
Simon heating & cooling are the best!!! Tony and his team provide excellent service and products. I am also extremely pleased with my Brand new Bryant furnace and A/C system.
Steve Barnard
Rochester Ny
11-May-2018
Product or service reviewed: Furnace, air conditioner
We've been using Simon Heating & Cooling for years. They are great. Prompt, courteous, and thorough. And they are right there in any emergency. We always recommend them to our friends!
01-Mar-2018
Product or service reviewed: Furnace Repair
They were incredibly professional and they went out of their way to fit me in their schedule when my furnace stopped working. They answered all my questions, were upfront with all costs before doing the repair and got it up and running again in no time. And they were great with my dog and checked in later that day to make sure everything was still working well. I highly recommend them!!!!
Sarah Heiligenthaler
Rochester
27-Feb-2018
Product or service reviewed: Replaced Boiler
Very happy with Tony and his crew. Weather was cold and boiler/furnace was dying fast. He lent me electric heaters and had a new boiler installed in 4 days. Great job!
16-Dec-2017
Product or service reviewed: Furnace
We've had Simon Heating & Cooling service our HVAC system since moving in to our house five years ago. I'm a firm believer in preventative maintenance, so we decided to go with an annual contract for service. No regrets doing so, at all. Most recently, and of course, right before the weather turned cold, we lost heat. Called Tony and he came out that same afternoon to perform service (one of the advantages of having a service contract). After troubleshooting, it was determined that it was best to replace the furnace. On the day of the job,Tony and his team were here when promised, covered flooring and stairs to protect, and completed the job in about four hours. All debris, including the old furnace were removed and we were back up and running! Tony and his team are knowledgeable, thorough, and professional. Highly recommend!
Dave Charvella
Rochester, NY
18-Sep-2017
Product or service reviewed: Yearly maintenance
Tony's professionalism is top-notch. He annually makes certain our HVAC system is working optimally and helpfully suggests improvements only where necessary. We recently had a frustrating experience with a dehumidifier we had purchased elsewhere. Tony graciously accommodated us. His concern for the relationship he maintains with customers carries the day.
16-Aug-2017
Product or service reviewed: Carrier Split Ductless Indoor Unit
This product was installed in our bakery and has been amazing! Tony and his crew were awesome to work with, very knowledgeable and detailed oriented. We couldn't be happier with the customer service and product we received. Thank you guys!
Christopher M.
Rochester, NY
08-Aug-2017
Product or service reviewed: Consultation
Since I have known Tony since the Company was established and although I live in Colorado now, I contacted him for advice and validation of the company I was planning on hiring to replace both my heating and cooling systems in my home. Upon my service technician talking directly to Tony about the solution they were going to provide me, he advised me on what things to look for and look out for. It turns out that his advice was invaluable in two ways. First, it helped me build a rapport with the installers and tech I was working with and secondly, it greatly increased my confidence that I was working with a highly professional company. In the end, they found issues with my home that have been in play since the home was built 26 years ago and came up with remedies that not only worked, but did not add one penny to my final bill. I would recommend Simon Heating to anyone in the area that would have the fortune to work with a highly knowledgeable and ethical company.
20-Jul-2017
Product or service reviewed: Water Heater
Job was completed by professionals in a neat and safe manner. Thanks Tony!
Frank Dovidio
Rochester New York
11-Jul-2017
Product or service reviewed: Furnace and A/C
I recently moved into my new home and discovered I had some water on the floor by my furnace. I called Simon Heating and Air conditioning and Rich was over in an hour. He discovered my humidifier was leaking and past the point of repair. He disconnected the system, cleaned my furnace and AC unit and also took the time to tighten up some leaky water spigot shutoff valves that were pretty much beyond repair. He recommended that I talk with Tony, his boss and owner of the company, to look into different packages that were available for a high efficiency furnace and central air unit. Tony came over the next day; presented some different options and two days later he and his crew installed a new furnace and AC, as well as new water lines and shutoff valves for my outdoor spigots and also a new thermostat. They did the job in a day. They were professional, courteous and very meticulous about leaving my home clean with no debris left behind. Tony followed up that day explaining everything that they did and also called me a few days later to see if I was happy with everything. I will use Simon Heating and AC every year for my preventative maintenance needs and highly recommend them for any of your HVAC needs, as well. As I settle into my new home, I have peace of mind knowing that I have quality equipment and a great company to rely on in the future. Steve Chili
01-Jul-2017
Product or service reviewed: AC
I have been using Simon heating and cooling for several years now. Tony is honest and reliable. He truly cares about his customers and takes the up most pride in the quality of work he delivers. Most recently I needed my AC unit replaced. Not only did he replace the AC unit he fixed some issues with my furnace from a prior owner at no extra cost. I would recommend Simon hearing and cooling to anyone looking for honest and dependable work.
28-Jun-2017
Product or service reviewed: Commercial ovens
Our bakery was destroyed by a fire in the restaurant next to us. The ovens were saved but received significant damage to the gas components. I called Tony as he has serviced our other equipment. With the age of the equipment parts proved impossible to find replacements. They rebuilt what we needed from scratch. Their business put ours back on its feet. It is great to know that with one call you can find someone that has your best interest in mind. Thanks guys!!
27-Jun-2017
Product or service reviewed: central air serviced
Initially we tried calling a few companies before Simon, since we only wanted a routine service we were put on a non priority list it seemed, so I reached out to Simon and spoke with Tony who ask me about the issues I was starting to have, he set me up with an appoint immediately. A gentlemen by the name of Rich came by and ran a full diagnostic and was able to troubleshoot the problems with the system, he was very knowledgable and explained everything to me about the system and what he was doing, System was operating nicely and he finished up and left me a brochure about their other services they offer at discounted rates. Unfortunately about an hour after he left the system was not functioning, so we called back and Tony answered and said he would be right over, he arrived in the middle of a rainstorm, started trouble shooting and realized the problem wasn't the AC unit it was the furnace, he started looking at the unit and realized a plug for the blower had become loose, needless to say he fixed the issue immediately and would not accept any payment. we are very pleased and will recommend Simons to all friends and family and neighbors, it was a great experience of customer service that you just don't see anymore!!! Gary Hayes.
20-Jun-2017
Product or service reviewed: AC
Upon returning home from a trip at 6pm on a Monday evening we were greeted by a house that had no working air conditioning. A phone call to Simon Heating and Air proved to be the best thing I could have done. Tony the owner was at my house within 30 minutes and my repair was finished by 8pm. I can't say enough how happy we were with the response time and the service in general. Thanks Tony!
18-May-2017
Product or service reviewed: Hot Water Tank
Prompt courteous service! I work during the day, so they came after work at the time that was convenient for me!
03-May-2017
Product or service reviewed: Air Conditioner tune-up
Rich is a gem! He did a thorough job servicing our air conditioner.
03-Apr-2017
Product or service reviewed: walk in cooler
When I my walk in cooler stoped working, I called Simon Heating and cooling. They were polite and professional. They were there in a timely manner. They explained the problem and fixed it in a short time. Thank you.
24-Feb-2017
Product or service reviewed: Furnace & Fireplace service
Thank you again to Tony/owner at Simon Heating and Cooling. A couple weeks ago my furnace wasn't working, so I called Simon Heating and Cooling and talked to Tony the owner. Tony came out and fixed my furnace, so I asked about my fireplace, because that wasn't working either. Tony offered to come back to fix the fireplace because I was going away on vacation. Tony came back and fixed my fireplace as well, it works great! I decided to purchase the Service Agreement from Tony/Simon Heating and Cooling for the piece of mind of knowing that my furnace and central air will be carefully maintained by the Simon crew. Also, for the reasonable amount invested, I get 24 hour priority service, 15% off labor rates and replacement parts, 50% off trip charges or service call charges and a labor warranty. Why not partner with a knowledgeable, honest, reputable person like Tony and his company? I feel at ease knowing that my heating and cooling needs are taken care of by such great people! thank you so much Tony, and I would recommend Tony and Simon Heating and Cooling to everyone and already have!
07-Jan-2017
Product or service reviewed: furnace repair
Tony was professional and honest. The fee was more than reasonable and when I had another issue later and called on a weekend, he picked up the phone and immediately gave a solution. I recommend this guy to anyone I know.
23-Oct-2016
Product or service reviewed: Furnace
Hands down first class service!! Tony and company installed a new furnace for me on a Sunday after I made the decision the day before to purchase a new one. Tony re-arranged his schedule to get the job done and I couldn't be more thankful.
15-Oct-2016
Product or service reviewed: Gas Fireplace Insert
Simon Heating has been my HVAC service contractor for many, many years and has always been very prompt, thorough and attentive to any issues or concerns I have had. Recently they installed a gas fireplace insert, fulfilling a long standing wish of mine. The installation process was, as is the case in all work they've done for me, high quality and well executed. Tony was especially patient in answering and addressing all of my questions and concerns. I highly recommend them and look forward to our upcoming winter!
09-Sep-2016
Product or service reviewed: Air conditioning and refrigeration
Whenever the Post has had a problem with our furnace, our cooler, our ice machine or our AC, Simon Heating & Cooling has responded darn near immediately with knowledgeable, friendly technicians who assessed the problem and provided the correct resolution for a low price. Simon offers scheduled maintenance on all of our heating & cooling equipment which keeps us one step ahead of problems. We have used several different heating & cooling services over the years, but Simon is definitely the best. I would recommend them without hesitation. Kevin H, Finance Officer, Post 1151.
Ely-Fagan American Legion Post 1151
Henrietta, NY
Professional, friendly and your price was fair.
17-Aug-2016
Product or service reviewed: New Central A/C unit
Thanks Tony, Your team was professional, friendly and your price was fair. I will recommend Simon H&C to my friends.
27-Jul-2016
Product or service reviewed: Heat Pump and Air Conditioning Unit
Tony and the Simon H&C Team have provided the highest level of service and workmanship. I trust Simon H&C with my home and business. I recently had a heat pump replaced at my business and air conditioning unit at my home. With both installs, I was up and running with no problems within 24 hours of placing my initial service call. Over the years, Simon H&C has done a excellent job servicing all my heat and air conditioning needs. I fully recommend Simon H&C!
Extra effort on a Friday afternoon
25-Jun-2016
Product or service reviewed: A/C Service
Got home from a business trip 4pm on a Friday afternoon to find my house warm and the air conditioner not working. I called Simon's and Tony himself (owner) said he'd be over in 30 minutes. On a Friday afternoon!! He diagnosed and fixed my system in an hour, explained everything thoroughly and left me with a very reasonable bill without any of the "special", "rush", "off hours" "weekend" extra charges you'll get from the big companies. Not only that, but he called 3hours later to make sure everything was working right. Wow. Really nice guy and you can tell he is honest and straightforward. This is the second time I've used Simon's and I am recommending them to everyone I know. Highly recommend.
11-Jun-2016
Product or service reviewed: rheem central air
I just had a Rheem Central Air system installed and it is wonderful.I delt with Tony through the whole process and was put in in one day.He was very helpful and answered any questions I had.I would totally recommend Simon Heating & Cooling to my friends and family.Also a shout out to Michelle in the office,she was great and helped me with my financing.Very satisfied.Thanks
kathy hiscock
BROCKPORT NY
05-Jun-2015
Product or service reviewed: Air Conditioner Maintenance
Our Central AC had not worked in over a year and we are in the process of putting our house on the market so knew it had to be fixed. We'd had multiple estimates for a new unit over the year which would have set us back a couple grand and dip into our purchase of a new home. Some companies "tried" to fix the unit and told us our current unit could not be fixed. Simon Heating & Cooling had someone come the day I called to take a look at the unit. I explained our situation to the technician and he did a thorough look at the unit as well as the furnace explaining the process to me the whole way through. He FIXED our unit within 15 minutes after looking at components no other company bothered to check. He told me our AC unit was fine and never pushed purchase of a new unit. The AC works great and I am so relieved to have found a trustworthy, honest company to help us with the last thing before we sell. I HIGHLY recommend this company and will be recommending them to whoever purchases our home for sure!
25-Apr-2015
Product or service reviewed: Repaired furnace
On Friday April 24th I came home and my furnace wasn't working. My home was so cold, 57 degrees. I called Simon Heating and Cooling and talked to Tony, the owner. I told Tony about my situation and that my 12 year old daughter was with me. Tony didn't hesitate and told me that an employee would be there by 6pm. Rich Alger of Simon Heating and Cooling came out to my house and looked around at the thermostat and furnace and asked some questions. Rich diagnosed the problem and fixed it. We had heat soon after that and before we knew it our house was comfortable. Not only was Rich extremely helpful and knowledgeable, he was such a nice guy. I really felt like I was fairly charged as well. Tony actually called me the next morning to ask how everything was and I let him know how impressed I was with everything and the fact that he called to check up on us to make sure we were fine. WOW, I work in sales, and I understand how important customer satisfaction is and Simon Heating and Cooling went way above and beyond my expectations. Thank you so much to Tony, Michelle and Rich for fixing my furnace and the EXCELLENT customer service. I would definitely recommend them to anyone looking for reliable, friendly, trustworthy, competent work done. Thanks again Tony! Patrick E Victor NY
14-Mar-2015
Product or service reviewed: Bryant Furnace
From my first meeting with Tony of Simon Heating and Cooling I was impressed by his professional demeanor and understanding of my residential heating needs. My furnace had been badly damaged from a backup sewer problem and as we know the winter of 2014-2015 was brutal and the worse time ever to have these kinds of problems. But Simon Heating and Cooling was there. Tony analyzed the damaged furnace and water heater and pointed out the damage and the safety concerns along with it. I needed a new furnace and I thought that that was about the worse news I could have in the worse winter ever. But Tony recommended a Bryant furnace and told me a rebate that came along with it and guided me through this bad experience. He perfectly communicated the energy savings and the overall improvement I would have with this product. The furnace is installed and the workmanship and professionalism that went along with it were of the highest quality. From the first day the furnace was turned on I noticed that the house was heated more evenly and more comfortably. The programmable thermostat installed is state of the art and visually aesthetic as is the installed furnace itself. And I am scheduled to receive a sizable rebate. I guess my problem isn't as bad as I thought because I called Simon Heating and Cooling. Having your heating needs quit on you in the worse winter in Rochester history is not a good thing, but Simon Heating and Cooling was there to make a bad situation much better. I highly recommend this business for your heating and plumbing needs. In my opinion, they are the best.
Saved me several thousand dollars
20-Sep-2014
Product or service reviewed: n/a
Another prominent local company told me I needed a new furnace due to some rusting and leaks in the heat exchanger. Their price for a new furnace seemed very high so we decided to get a few quotes. I called Simon, and Tony himself (the owner) came to my home. He looked over my system and asked me why I was getting a new furnace. When I told him, he proceeded to do a thorough inspection and spent the next hour convincing me that my current furnace was absolutely FINE and that I did NOT need a new one! When I was skeptical, he tested the heated air coming out of my furnace and proved that there was no CO. I watched him do the test and he showed me the data... It would have been so easy for him to quote me for a new furnace and make a lot of money off of me. Instead, he gave me peace of mind and saved me several thousand dollars. You can't get more honest than that. On top of all of that, he was right on time, very courteous, and talked openly and honestly with me. He left the area spotless. I HIGHLY recommend this company.
Tony is a very honest person
19-Sep-2014
Product or service reviewed: Preventative Maintenance
Tony is a very honest person. He periodically comes to repair our Carrier Air conditioning and heating systems, has a thorough knowledge of what needs to be done and explains to you what he will do without unnecessary repairs. I would recommend him very highly and without hesitation as we are very happy with the work he has done for us.
They listen, recommend, and follow through on the job.
18-Sep-2014
Product or service reviewed: Bryant high efficiency furnace, AC, humidifier, c
Simon Heating and Cooling is fast, friendly, and fair. Tony and his entire staff are competent and informative. They listen, recommend, and follow through on the job.
Their customer service is always great!
09-Sep-2014
Product or service reviewed: Heating and refrigerating services
Tony and his team come to our restaurant on a semi regular basis, they're quick to respond- make sure we understand what work they've done and answer any questions. Their customer service is always great!
Always come within a couple hours of us calling
09-Sep-2014
Product or service reviewed: Refrigeration service, plumbing service
Tony and his team frequently service our restaurant. They always do a great job, always are polite, and most important to us always come within a couple hours of us calling. Thanks to tony and his team.
Excellent Service on Pool Heater Installation
06-Sep-2014
Product or service reviewed: Hayward Pool Heater Installation
I recently purchased a pool heater from a local pool supply store that offered the best price. However they did not offer installation or service and highly recommended "Simon Heating & Cooling for the installation process. An appointment was made and the technician sent was there on time and on the date promised. Upon completion, the owner Tony Simeone arrived and fined tuned the heater for the best efficiency. All work was done very well and in a timely fashion.... a AAA in my book.
14-Aug-2014
Product or service reviewed: Furnace/AC Inspection & Repair
I am building a new house and the builder used his own HVAC provider. I kept seeing water around the furnace/AC units. I also bought Nest thermostats that I wanted installed. My builders HVAC provider did not know how to install/use the Nest thermostats and kept telling the builder that the water problem was from the condensation and would be fixed by drilling a hole into my basement floor. I had a suspicion about my builders HVAC provider's poor work, so prior to moving in and closing on my new house, I googled for a top HVAC provider in Rochester, NY and Simon was the top choice. I called Simon to see if they could come out and install my Nest thermostats and tell me if there were issues with the HVAC system. Simon Heating came out the next day and quickly found that the builders HVAC provider made numerous errors in the installation of my brand new HVAC system. Simon Heating opened up my furnaces and found the cause if my water leak issues and also installed water condensation pumps on my furnace instead of drilling holes into my basement floor, which would cause issues in the future (especially since I plan on finishing my basement). Simon was able to quickly assess the situation, fix the problems and then explain the poor work done by my builders HVAC system provider to me and my builder. Simon saved me thousands of dollars and hours of future headaches I would of have if I never called someone to check the work done by my builder's HVAC provider. My HVAC system is now working the way it should be. The Simon team took great pride in their work and provide excellent service. I will be using Simon for all my future HVAC needs and am already recommending Simon to all friends and family.
29-Mar-2014
I had Simon install a new 95 per cent efficient Bryant furnace in early December, 2009. My RG&E heating bill for November 2009 was $370, and after installation, in December, (a much colder month), the bill went down to $157.. I saved $213 the first month. A few months later I got $1875 in Energy Efficiency Rebates from taxes. The installers were clean, courteous, professional, and each year they call to remind me about annual cleaning. In retrospect, this was one of the best decisions I ever made. It paid for itself, and I continue to save big on what I pay foreign owned RG&E.. and that means more of my paycheck stays in my community!
Simon Heating and Cooling is simply an outstanding company to do business with!
26-Mar-2014
First things first: punctuality - I made an appointment for two in the afternoon and was pleased to have Tony Simeon, the owner, ringing my doorbell five minutes early. This brings me to my next point: I didn't have to deal with yet another salesman who was more interested in cramming as much product down my throat as they could. Instead Tony came in, listened to what I wanted done, told me what I needed and why, told me what I didn't need and showed why I didn't need it. We reached an agreement on what we felt (after having shopped three other heating and cooling contractors) was a very reasonable price on some very quality equipment. I signed the agreement on Friday and true to his word, next Monday Mr Simeon and his installation team showed up at the accorded time three days later and began installing my equipment. Two days later I had a new Bryant gas furnace and air conditioning system, new water heater, and had my entire attic insulated. I couldn't be more pleased with the quality of the products and professionalism of Tony and his staff. Simon Heating and Cooling installed everything without breaking or banging up anything in my house and when they were done they removed all the old equipment and left the work area (as well as the areas of my house that were trafficked during the installation) so clean that you'd never know anything was ever done. Before leaving Joe, one of Simon Heating and Cooling's senior installers, showed me everything that was done, explained the operation of everything, answered all my questions, pointed out, and repaired a pre-existing safety hazard that left unchecked could've caused me problems. Simon Heating and Air: Professional, Punctual, Caring. I'll never use anther heating and cooling contractor as long as I'm in Rochester and neither should anyone who reads this review. Thank you Tony Simeon.
Jorge and Katie D.
Rochester
04-Mar-2014
Simon Heating & Cooling did an excellent job replacing our furnace on short notice.
03-Mar-2014
Fast service, knowledgeable, was more concerned about my heating and safety than an economic gain. Will have back to PM in the fall.
02-Mar-2014
Mr. Simeone and his staff were very friendly and personable, seemed like old friends!!!! Will have them back for any problem we might have. Thank you!
20-Feb-2014
I was very impressed by the customer service that I received from Simon Cooling & Heating. There fast service and knowledge of the product was unbeliveable. We were up and running in the matter of hours!! I have been referring them everywhere. We love our new furnace!
Emerson Collision
Rochester
09-Sep-2013
Too soon to be able to recommend the product itself.Iinstallation work was done in a timely manner and with minimal inconvenience. One minor part (inside duct vent cover) was not with the installation parts, but the dealer made a 'work-around' and is scheduling a date to come out and correct it. Required minimal clean up after the installation was finished.
24-Jul-2013
We were pleased with the service & care we got from Tony & Steve. So far the unit seems to be doing the job!
13-Jun-2013
Simon heating and cooling is the best in the business! Wouldn't go anywhere else; professional, knowledgeable, courteous, honest, and friendly. This was a true professional job well done, with true professional people. I've been with them since day one. They are truly the BEST OF THE BEST!!! Keep up the good work Simon Heating and Cooling... and MANY THANKS for a job well done! I couldn't recommend them any higher. They are truly a CLASS ACT!!!